Under Counter
What Are You Looking For?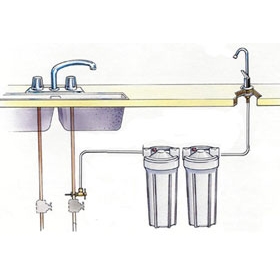 Undercounter / Undersink filter systems typically use smaller filters that can fit in tight spaces. Generally, undersink systems will use standard 2.5" X 10" filter catridges - but might also use 2.5" X 5" cartridges or proprietary cartridges that fit a special filter "head" or manifold.
If your undercounter system has two filter housings - it may require a stage one sediment filter followed by a stage two carbon filter.