Frigidaire PureSource2 Refrigerator Water Filter (FC-100, WF2CB), 3-Pack
Frigidaire WF2CB | Our#: 111509
FREE Shipping on this 3-pack !
$105.95

Case of 3 Filters, $35.32 each

(Regular $148.85, You Save $42.90)

In Stock

Shipping

Standard: 2-7 Business Days: Free!

Merchant Services
Replaces These Filters
Electrolux 241527301
Electrolux 218732210
Frigidaire FC100
Frigidaire FC-100
Frigidaire FC 100
Frigidaire NGFC2000
Frigidaire NGFC-2000
Frigidaire SWF2CB
Frigidaire 218732308
Frigidaire 218732309
Frigidaire 218732309A
Frigidaire 218732309B
Frigidaire 218732309C
Frigidaire 218732309D
Frigidaire 240396401
Frigidaire 240396402
Frigidaire 240396403
Frigidaire 240396404
Frigidaire 240396405
Frigidaire 240396406
Frigidaire 240396701
Frigidaire 240508034
Frigidaire 76080000
Frigidaire 241968506
Kenmore 46-9911
Kenmore 469911
Kenmore 9911
Kenmore 9911P
Kenmore 4609911000
Kenmore 46-9916
Kenmore 469916
Kenmore 9916
Kenmore 9916P
Kenmore 4609916000
Consumers use the Frigidaire WF2CB water filter in their Frigidaire, Electrolux and Kenmore Pure Advantage and PureSource2 Ice and Water Filtration Systems. As it meets NSF International Standards 42 and 53, it reduces dangerous and distasteful contaminants that might be present in the water. Chlorine, cysts, turbidity, chemicals and other particulates stay trapped in the filter. Replacing the filter every six months ensures a water flow rate of half a gallon per minute. The filter may need to be replaced sooner if it reaches its filtration capacity of 400 gallons or if the flow rate or water quality decreases.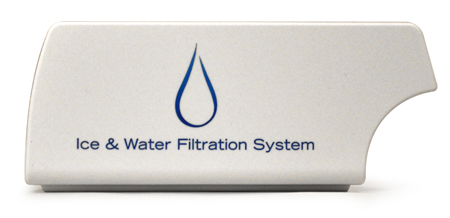 Features:
Original OEM product
Easy installation and operation
Helps reduce chlorine taste and odor
Helps reduce contaminants found in tap water and improves its quality
Tested by NSF International against Standard 42 for the reduction of chlorine taste and odor and particulate
Tested by NSF International against Standard 53 for the reduction of lead, cysts, turbidity and other chemicals and impurities